Your Complete Source for Fire Protection Needs!
An Industry Leader in Fire Protection
Your Complete Source for Fire Protection Needs!
Approachable, Experienced, & Affordable
Your Complete Source for Fire Protection Needs!
Keep Your Facility Safe
We accept Visa, Mastercard, cash, and check payments.
Disadvantage Business Entity (DBE)
High-Quality Fire Protection Systems at Your Door
At CHINOOK FIRE PROTECTION, INC., we provide property owners and managers with all the information needed to make the most informed decisions regarding their fire protection systems in Alaska. Established in December 2004, our company has been a leading, full-service contractor with in-house design capabilities.
Innovative fire protection is vital in Alaska; thus, our company strives to be the top choice for new and lasting clients. We have over 40 experts who provide fire protection services tailored to your specific needs, offering superior support to our customers.
Learn more about our company by reading our brochures: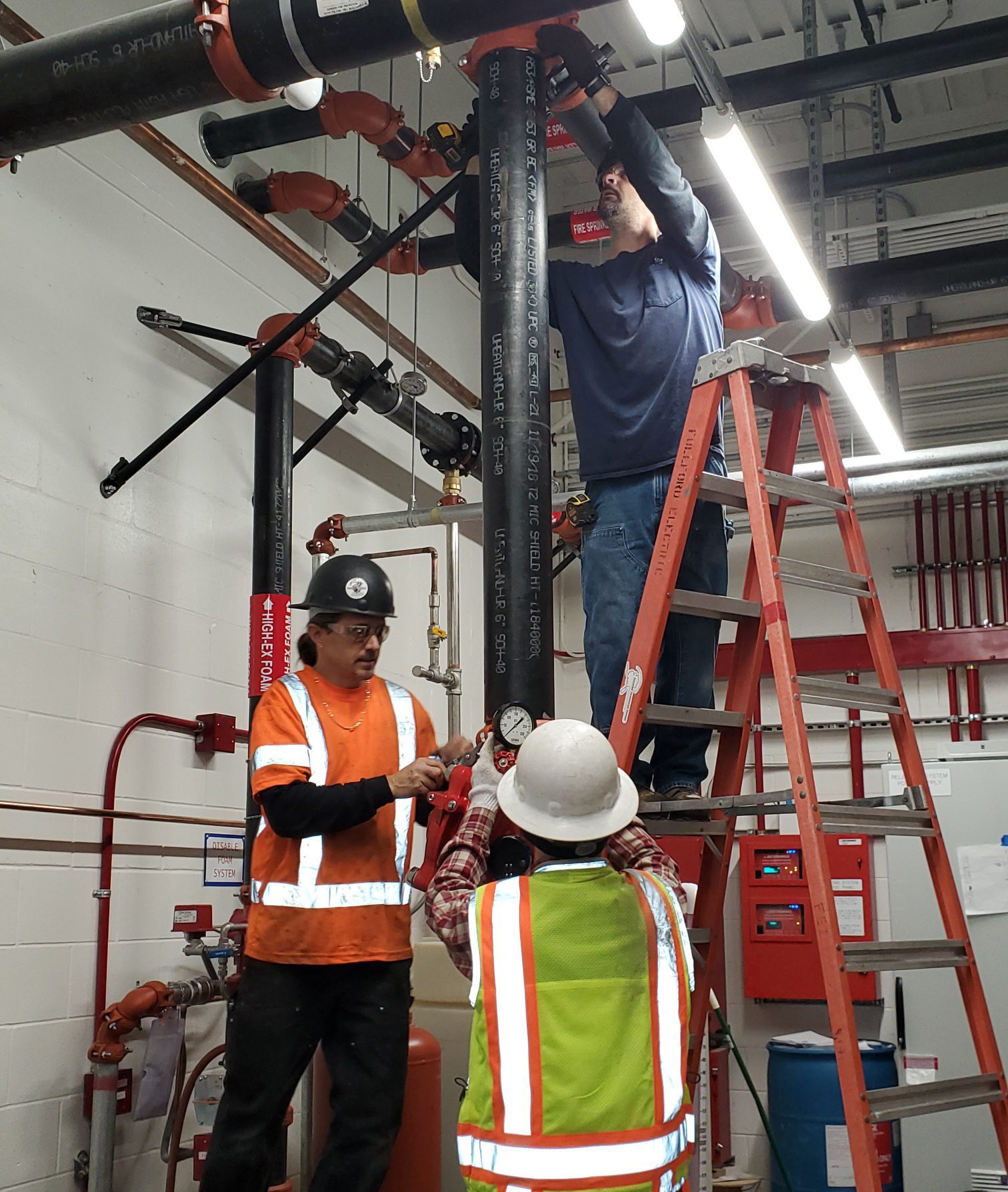 24/7 Emergency Service Department
Our Services
Our goal is to offer cost-effective and innovative solutions to the construction industry. We guarantee you committed, caring, and well-trained staff who will carry your vision through persistence and execute their work to the highest standards.
As a full-service fire protection contractor, we specialize in various areas and offer different services. Our offices are in Anchorage and Fairbanks, AK. Reach out if you need assistance with the following:
Fire Sprinkler Systems
Fire Pumps
Backflow Preventers
Corrosion Control
Special Hazard Systems
Fire Alarm Systems
Monitoring Systems
Dry Chemical Systems
Fire Extinguishers
Kitchen Hood Systems
In-House Design
Fabrication
Installation
Inspections
Testing
Maintenance
Call us at (907) 344-3473 to learn about our fire protection services for any building.